Jarrett's Summer Reading List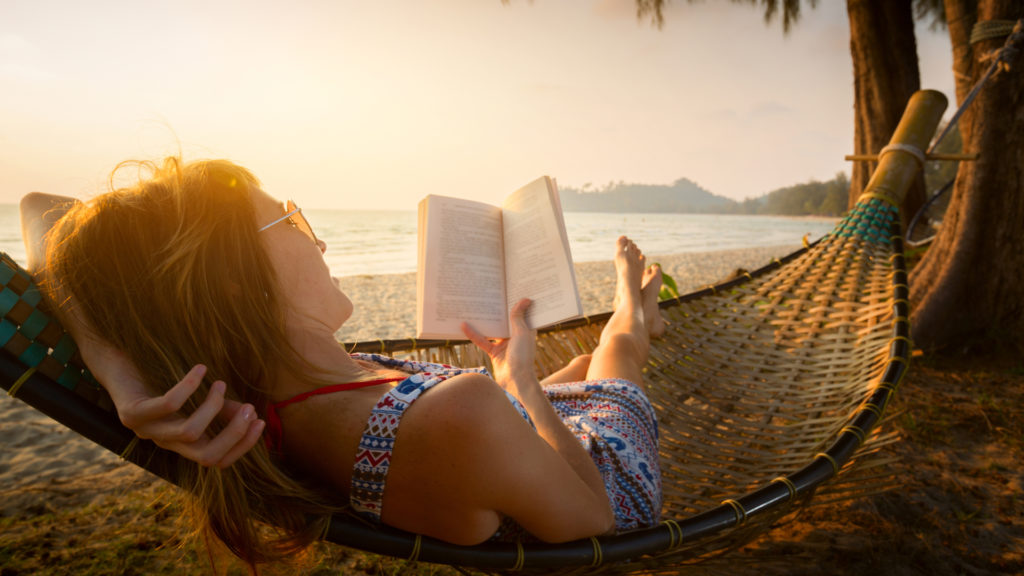 Summer is almost here, which means it's time to put away the kid's school bags, and start packing for our summer trips. With that in mind, here are my top-picks for a summer reading list, for both financial and non-financial topics. I am often asked to recommend books of a financial nature, so those included here are from my "all-time favorites" list, while the non-financial titles come from my leisure reading over the past year or so.
It is important to understand that most of the financial books I have chosen were originally published many, many years ago. They are still as relevant as ever, but whenever possible, please read the most recent editions, as there have been many useful updates along the way.
Financial Titles:
Stocks for the Long Run, Jeremy Siegel
Written by Wharton School of Business professor Jeremy Siegel, this is the classic, yet still completely relevant, treatise on investing. This book was one of the first finance books I ever read, and, if you are a client of ours, you will likely here many echoes of our conversations through the years. Whether you are new to investing, or a long-time professional, this is a must read. In the most recent edition of this book you will learn how stock markets have performed in both the short and long-term, the main contributing factors to long-term investing success, why diversification matters, what caused the 2008 financial crisis, and much more.
The Intelligent Investor, Benjamin Graham
This book was written by Benjamin Graham, who is basically the godfather of "value investing". Graham is best known as the teacher and mentor of both the world's most famous investor, Warren Buffet, and John Bogle, the founder of The Vanguard Group. The Intelligent Investor touches on many aspects of finance and investing, such as; how investing and speculating differ, the psychology of investing, the perils of market timing, the responsibility of investors as activist shareholders, and why index mutual funds are the best option for most investors. A great read that is as important today as when originally published in 1949.
A Random Walk Down Wall Street, Burton Malkiel
Burton Malkiel is a professor of economics at Princeton University, and one of the most respected names in finance. Malkiel was one of the early proponents of the "efficient-market hypothesis" which has been a bedrock principal of investing for decades. Malkiel, as with most academics, is a strong proponent of index-based investing, but also discusses where and when there may be room for active management in a portfolio. In his book, Malkiel explains why making money in the stock market is not really as hard as generally believed, how one determines the "true value" of a stock, and why market anomalies seldom persist and should not be relied upon. Malkiel also discusses the opportunities afforded to investors though the use of tax-favored investment plans (i.e. IRAs 401ks, etc.), and why avoiding emotion in investing, despite it's difficulty, is the true path to investing success.
Simple Wealth, Inevitable Wealth – Nick Murray
Hearing Nick Murray speak many years ago at a conference was one of the great "Ah-Ha" moments in my career as a financial planner, and his writing is just as impactful. Murray has a way of saying so many of the things I believe about investing, in such a clear, concise and humorous manner, that I have always been drawn to his writing and speaking. As a result, my clients may very well feel a bit of de-ja-vu, while reading his books. His book, "Simple Wealth, Inevitable Wealth" is a bit more whimsical and less academic then those mentioned above, and is a wonderful read, full of both great advice and anecdotes. Nick Murray gives his unflinching and unapologetic argument on why most investors fail, and what can de done to change this outcome. Murray is no fan of the media and its never-ending agenda of bad news, and clearly explains why "time in the market" is so much more important that "timing the market". He goes on to explain why he believes stocks are really the only way to invest for the long-term, while bonds, good for "anxiety management", are not really geared for wealth accumulation. Nick Murry is on-point, and very funny (in a grumpy-old man kind of way), and I guarantee you will enjoy this one.
Non-Financial:
Before I go on to my non-financial book list, I have to give credit to my mom, Susan. Besides being a wonderful mom, and overall great person, she is the one who recommends and provides me with 90% of the books I read. Having worked in the library system for many years, she is as much of a reading advocate as you will ever find. If you happen to see her on the freeway, you will know, because she is the one with the bumper sticker that reads, "wouldn't you rather be behind a book right now". And if you have ever driven with, or behind, her, I am quite sure you would have rather been reading a book!
We Never Asked for Wings, Vanessa Deffenbaugh
Like her first book "Language of Flowers", I LOVED her second book, "We Never Asked for Wings". If I had to pick a favorite contemporary author right now, it would probably be Diffenbaugh. Set in South San Francisco (where the author was born), this book is all about the joy and pain of young love and having to become an adult sooner than anyone should. It is also a timely book about immigration, and the pain and frustration of being a highly intelligent and talented young person with very limited options. This book is full of wonderfully unforgettable characters, and one that made me look at the people I see every day in a totally new light. While set only a few miles from where I grew-up in Berkeley, CA, the characters in this story live in a totally different world than what I have experienced just across the bay.
Small Great Things, Jodi Picoult
Get out the Kleenex, as this one is a real tear-jerker, but oh-so wonderful. About a long-time, highly skilled and committed, labor and delivery nurse, who is caught in an untenable battle between her medical obligations, her personal feelings, and the wishes of the white-supremist parents of the child she is tasked with caring for. This book was incredibly hard to read, and yet I could not put it down. I have tried to read several of Jodi Picoult's books in the past, but they have always been too dark and disturbing for me. And while this book definitely falls into that same sort of category, it is so wonderfully written and thought-provoking, that is now my number one recommendation to friends and family. If you can get past the first 100 pages of the book, which are good, but brutal, you will be rewarded with an incredibly enriching and touching story, that will change the way you think about race and humanity in this country.
Born a Crime, Trevor Noah (host of the Daily Show)
Trevor Noah's new(ish) memoir is just terrific! I am not a big memoir fan in general, but I am a big Trevor Noah fan, and this book did not disappoint. For those who want to know about Noah's rise to fame in the United States, as a comedian and host of The Daily Show, this book is not for you. Spoiler Alert: The book does not even talk about The Daily Show, or about Noah's success. It is instead about Noah's life as a mixed-race child in Apartheid South Africa, when it was illegal just to be of mixed-race. I learned more about Apartheid in this book, then I did in my high-school political science class, as sad as that might be. For those of you who watch Noah on T.V. you will hear his voice coming though strong and clear in this book, which makes it apparent that he actually wrote the memoir, not just had it ghost-written as is so common. Whether you are a fan of Trevor Noah already, or if you are just hearing his name for the first time, I can promise you will find this book entertaining, educational, and hilarious all at the same time. Hurry-up and read this one, before it becomes a major motion-picture. My money's on Oscar winner Lupita Nyong'o as Noah's strong and influential mother.
So there it is, my summer reading list. If you get a chance to read any of these books, I would love any feedback, so please let me now your thoughts. And, if you happen to be reading something phenomenal at the moment, please pass it on, as I always appreciate a good recommendation.